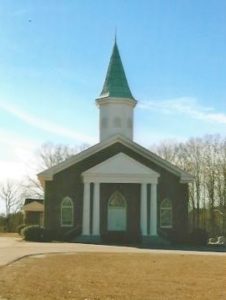 Liberty Springs Presbyterian Church, in Cross Hill, South Carolina, is named for the spring on its property which was named by a soldier during the Revolutionary War. The church was organized two years before the inauguration of George Washington to the presidency in 1789. Two elders, Matthew Hunter and John Cosson constituted the first session with its moderator and minister being John McCosh from Ireland. McCosh was a member of the Independent Charleston Presbytery and he had received his education in Glasgow, Scotland. George Howe described McCosh as suffering physically from a face "pitted by the small-pox," having interpersonally "a frigid temperament," and preaching sermons that suffered from "bad delivery" but nevertheless were "solid and instructive." Smallpox was one of several epidemics of the day which scarred many survivors but nothing could be done about the scars, however his ministry could have benefitted from a little effort rectifying his weaknesses. Pastor John McCosh was single his entire life and died September 5, 1795.
October 27, 1796 Liberty Springs joined South Carolina Presbytery (founded 1784) when it separated from the Independent Charleston Presbytery. Rev. John B. Kennedy was appointed primary supply for Liberty Springs for about two years preaching on Saturdays while sharing the pulpit with other supplies. By 1803 the supply work evolved into a full-time call. During his tenure the congregation purchased thirty acres of land for its church and cemetery. George Howe said Kennedy "was an excellent, sound, doctrinal preacher, a man of great piety and indefatigable industry." Kennedy lacked the idiosyncrasies of McCosh and continued serving the congregation until 1807.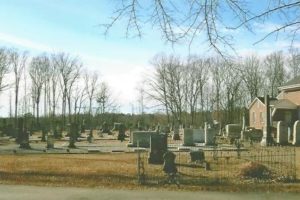 One of the unrelenting difficulties faced by South Carolina Presbyterians was a shortage of competent ministers especially for isolated rural churches. One of the reasons for the scarcity of candidates was the inability of small congregations to pay pastors a living wage. Ministers in South Carolina supplemented their meagre wages by teaching school, raising livestock, cultivating crops, or operating a silkworm house. The Presbyterians' like-minded brethren, the Huguenots, were well represented in South Carolina and their ministers sometimes grew grapes for making wine to sell. The ministerial shortage problem affected Liberty Springs Church too. Following Kennedy's departure there was a succession of stated supplies until 1818 when Alexander Kirkpatrick was ordained in the church to serve a half-time call. He was from Ireland and Howe described him as possessing "good native intellect, a rather cold temperament," but he was "a didactic and argumentative preacher," who nevertheless exhibited "great diffidence, good humor, and benevolence." Maybe his good humor and benevolence compensated for his weak points that echoed those of minister McCosh. Rev. Kirkpatrick continued until November 29, 1823, when South Carolina Presbytery dissolved his pastoral relationship dismissing him to a presbytery in Georgia. He was succeeded at Liberty Springs by John Rennie who remained a few years leaving to supply First Church in Columbia. Kirkpatrick then returned to Liberty Springs in 1827. Pastor Kirkpatrick continued for just a few years passing away December 30, 1832, and he was the first pastor buried in the church cemetery.
From 1833 till 1852, Liberty Springs was served by a succession of short-term ministers. A man described only as Rev. Adams ministered in 1833. Rev. John B. Kennedy returned to his old charge for the next year until he was succeeded by Samuel B. Lewers, 1835-1839. It appears the church was vacant until Mr. McWhorter filled the pulpit for two years beginning in 1841. During 1844 a former Episcopal minister named Patrick H. Folker whose polity views changed from episcopal to presbyterian served the church halftime. Folker had a connection to Liberty Springs through his wife Eunice who was John B. Kennedy's daughter. Howe notes that Rev. Folker was "a very good man, but sometimes very absent minded" as exemplified by his inability to find "his way to any of the neighboring houses." His directional confusion was such that on one occasion he stumbled into a dark and gloomy property and found a hidden still for distillation of spirits. The years 1845 through 1851 continued the pattern of short-term supply ministers, licentiates, and ruling elders in the pulpit. The ministerial shortage problem made it difficult for the church to establish stability of purpose in ministry and consistent teaching and preaching for discipleship. In some cases rural churches worshipped bi-weekly, monthly, or whenever someone could be found to fill their pulpits. The scarcity of ministers was a problem for Presbyterians but unlike Christians of some other denominations families had direction for home worship. Because Presbyterians were committed to the Westminster Confession of Faith, its associated catechisms, Directory for Worship, and other constitutional documents, they had guidance for family worship, doctrine, and catechesis. Corporate worship was still important on the Lord's Day, but when a minister or elder could not be located to lead worship, households had reliable direction in the Westminster Standards.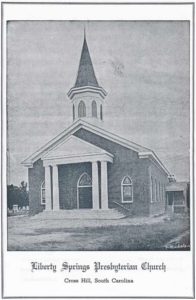 In 1852 Samuel Donnelly began ministry in the Liberty Springs Church. He had graduated South Carolina College in 1832 and then went across town to study theology in Columbia Seminary completing the curriculum with five classmates in 1838. As seminarians often do, Samuel married shortly after graduation. His fiancée was Mary Ewart and they two became one July 10. His first pastoral call to the Beaver Creek Church in Kershaw where he continued to 1852 when he resigned to enter school administration for his primary work while serving Liberty Springs. With the help of a recommendation from James H. Thornwell, Samuel became principal of the Male High School in Greenwood. During this time he supplied Liberty Springs Church with other intermittent supply to the Bethesda, Ninety-Six, Smyrna, Midway, Honea Path, and Cokesbury congregations. By 1859 Donnelly left Liberty Springs but continued to supply local churches until he moved to Florida to alleviate the symptoms of a disease he was suffering. However, it was not disease but a fall from his horse that led to Samuel Donnelly passing away August 12, 1878. He is buried in Evergreen Cemetery in Alachua County, Florida. Liberty Springs had always found it difficult to find a minister, but the next candidate would be especially hard to locate because the Civil War and its need for chaplains thinned the already meagre supply.
During part of the war years Liberty Springs's minister was John Samuel Willbanks who was a native South Carolinian born in Abbeville. Erskine College provided the foundation upon which his ministerial training in Columbia Seminary was completed in 1860. As a licentiate, his first ministry extended two years in First Presbyterian Church in Greenville (at the time Washington Street Presbyterian). It was not until he accepted the call to Liberty Springs that he was ordained and installed by South Carolina Presbytery in 1862. The extended ministry of Willbanks in Greenville as a licentiate was not unusual especially during the Civil War because the short supply of ministers was exacerbated by young men leaving to fight for the Confederacy. After a five-year tenure at Liberty Springs, Pastor Willbanks moved to Arkansas. At the time of his death, April 11, 1913, he was without call in Palestine, Texas. From 1867 to the installation of W. D. Ratchford in 1912, Liberty Springs had thirteen ministers with Ratchford continuing to 1928 for a comparatively lengthy tenure of sixteen years.
Liberty Springs Church struggled for years to maintain worship and ministry in the Cross Hill community, but its faithful commitment has been rewarded with well over two centuries of worship and fellowship.
The building pictured in both the black-and-white and color photographs is believed to be the sixth building used by the Liberty Springs congregation. The first two were made with logs, the third was of wood frame construction, the fourth was made of stone, the fifth returned to the use of wood, and the sixth one is the current brick facility. The fifth building was dedicated Nov. 28, 1857 and was still in use circa 1925. The cemetery abuts the sanctuary on both sides and the back. Also on the property is a more modern brick building that appears to be for educational and administrative purposes. The church is currently a member of Calvary Presbytery of the Presbyterian Church in America. It is accessed by a road from Cross Hill's North Main Street (SC 39).
Barry Waugh
---
Notes: The map section is from the Library of Congress's "Map of North and South Carolina exhibiting the Post Offices, Post Roads, Canals, Rail Roads &c. By David H. Burr, (Late topographer to the Post Office) Geographer to the House of Representatives of the U.S.," [published in London in 1839]. The information on the life of Rev. Donnelly was found in Memorial Volume of the Semi-Centennial of the Theological Seminary at Columbia, South Carolina, 1884, 258-60, with assistance from Scott's Ministerial Directory. F. D. Jones and W. H. Mills, History of the Presbyterian Church in South Carolina Since 1850, Columbia: Synod of South Carolina, 1926. George Howe wrote An Appeal to the Young Men of the Presbyterian Church in the Synod of South Carolina and Georgia to encourage men to become candidates for the ministry. George Howe, History of the Presbyterian Church in South Carolina, 2 vols., Columbia: Duffie & Chapman, 1870; Columbia: W. J. Duffie, 1883. The black-and-white picture of the church from 1949 is provided courtesy of the P.C.A. Historical Center, St. Louis, Missouri, Wayne Sparkman, Director. The color photographs were taken by the author January 15, 2006. Howe's comments regarding McCosh were located in vol. 1:620; for Kennedy, vol. 1:621; for Kirkpatrick, vol. 2:283; and for Folker, vol. 2:708, 9.