John Blair Smith was born June 12, 1756 in Pequea, Pennsylvania. His mother, Elizabeth, was the sister of the first two ministers of Fagg's Manor Presbyterian Church, Samuel and John Blair. The newborn Smith was named for his uncle John Blair. In his early education John showed an insatiable hunger for knowledge that was fed through the academy operated by his father Robert Smith and his considerable library. He came to know Christ at the age of fourteen. Two years later he entered the junior class of the College of New Jersey (Princeton University) where he graduated in 1773 second in his class of twenty nine and was one of fourteen who would go on to become ministers. The title of John's salutatory discourse was "The Excellence and Benefit of Laws." One of those who would enter the ministry from Smith's class was William Graham who founded Liberty Academy (Washington and Lee University) and was mentor to the first professor of Princeton Seminary, Archibald Alexander. Turning from the church to the state, another class member was Henry Lee who went on to become governor of Virginia, 1791-1794.
In 1775 the academy that would come to be named Hampden-Sydney College was founded by the Presbytery of Hanover in Prince Edward County, Virginia, with its first president, Samuel Stanhope Smith. Samuel proposed and it was resolved that his brother, John Blair Smith, be appointed the first assistant instructor in the college. John was licensed by the Presbytery of Hanover in the Tinkling Spring Church, April 29, 1777, and then ordained on October 26, 1779. At the same meeting of presbytery during which John was examined for ordination, Samuel resigned the academy presidency in order to become Professor of Moral Philosophy of the College of New Jersey. John was quickly appointed to succeed his brother as president of Hampden-Sydney. In conjunction with his work at the college, Samuel had pastored both the Cumberland and Briery Presbyterian congregations, so likewise John accepted calls to the two churches. In 1783, the academy officially became Hampden-Sydney College with John B. Smith continuing as its first president.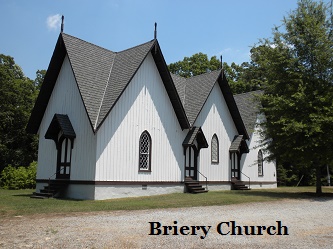 During the Hampden-Sydney years President Smith increasingly was sought for preaching. He was an eloquent and powerful minister of the Word which resulted in a number of churches asking him to preach. In some cases, the preaching opportunities were at considerable distances requiring him to take additional time for travel. Some of his friends and colleagues believed his extended pulpit ministry was distracting him from the needs of the college, which was increasingly depending solely on student tuition for paying the bills but sorely needing financial gifts to survive and improve its programs. The problem was that John B. Smith believed his first duty was to preach, so his responsibilities to Hampden-Sydney sometimes fell by the wayside as secondary concerns. Also, in 1787 there was a revival on campus and in the vicinity which increased Smith's involvement in preaching and pulled him from his duties as the president. One of those influenced through a combination of the revival and a visit from Rev. Drury Lacy was Nash Le Grand.  Torn between preaching and the presidency, he resigned from the college in 1789 in order to give himself wholly to pulpit ministry in his churches and other congregations as needed. For a total of twelve years he led worship in the Briery Church every-other week, and though not known for certain, the intervening weeks were likely served in the Cumberland Church. He bought a small farm near the college for the family residence.
The churches which John B. Smith served were becoming dissatisfied with his ministry in a way similar to the discontent that led to his resignation from Hampden-Sydney. His flocks believed that his many speaking and preaching engagements conflicted with his pastoral responsibilities to his own church members. The discontent of his congregations combined with his strapped finances due to an inadequate salary caused him once again to think of new opportunities.
In April 1791, Pastor Smith was appointed by the Presbytery of Hanover to be a commissioner to the General Assembly meeting in Philadelphia. It was sometimes the case during the meetings that visiting minister commissioners were invited to preach in local pulpits. Rev. Smith was invited to expound the Word in Third Church, more commonly known as Pine Street Church, which was at the time seeking a new minister. His sermons were enthusiastically received by the shepherd-less congregation and in short order it met and voted to offer him a pastoral call, which Smith accepted. When news of the situation made its way to his congregants in Virginia, who loved and admired him, they were greatly concerned to keep their pastor. The churches did all they could to block his departure, but in the end, they were unable to stop him from moving. He relocated his household to Philadelphia in the fall and was installed by the Presbytery of Philadelphia in the Pine Street Church on December 22, 1791. Pastor Smith served the congregation for about four years during which time it became necessary to increase the sanctuary seating by adding galleries (balconies).
Beginning in July 1793 the United States suffered its first yellow fever epidemic which hit with a vengeance in the temporary capital city of the nation in Philadelphia. For about three months the horrid plague would kill many in the capital as well as other cities. The appearance of the disease had been observed by local physicians including the city's greatest curer of diseases, Benjamin Rush. At one point Rush was summoned for consultation by fellow physician Hugh Hodge whose little daughter had died of the disease. Dr. Hugh Hodge was the father of Charles Hodge who would grow up to teach in Princeton Seminary but at the time of the epidemic he was but four years old as his family suffered the little girl's death. During the epidemic, John Blair Smith ministered to those who were afflicted with yellow fever within his flock and in the general populace, and he helped with the monumental task of funerals for the 5,000 that died. Pastor Smith continued to lead worship during the plague in the Pine Street Church even though other congregations were not holding services. The many hours spent helping the yellow fever victims contributed greatly to the wearing down of Smith's constitution such that he resigned from Pine Street to recuperate and be strengthened. His call was dissolved by presbytery October 13, 1795.
To improve his health Rev. Smith relocated his household nearly 250 miles north to Schenectady, New York, where he became the first president of Union College. Interest in establishing a college in Schenectady began as early as 1779, but it was not until 1795 that the institution was organized and chartered by the state of New York. John Blair Smith was selected for its first president. It was during the Union College years that a young minister in the Congregational Church, Eliphalet Nott, spent a night with the Smiths while travelling. As they conversed, Smith and Nott agreed that the only point separating the Congregationalist and Presbyterian Churches was what they believed to be the "nonessential" issue of church government. Citing E. H. Gillett, Jacob H. Patton in his A Popular History of the Presbyterian Church in the United States of America has suggested that the fire-side chat in the Smith home seeded what would become the Plan of Union in 1801, which united the Congregationalists and Presbyterians in an alliance for the purpose of missions and evangelism (238-239). Smith continued his work in Union College until his resignation in 1799. Jonathan Edwards, the younger, succeeded Smith at Union, but died in office in 1801, and then he was followed by Jonathan Maxcy, who resigned in 1804 due to health reasons and became the first president of South Carolina College in Columbia.
Since Dr. Smith had moved to Schenectady, the pastoral search for a replacement at Pine Street had not enjoyed success despite considerable effort. A call was issued to Archibald Alexander, but he graciously turned it down and when the congregation pressed him to change his mind, he did not. When John B. Smith left the church he told the congregation that if his health improved he would be willing to return for a renewed call. The congregation voted unanimously to call him in August 1798, but he was not installed by the presbytery until June 27, 1799. Unfortunately, along with Dr. Smith's return to Philadelphia that summer there was a return of yellow fever. After less than two months of renewed ministry at Pine Street, John Blair Smith died of yellow fever on August 22, 1799. He was only forty-three years old. His funeral service was led by his cousin and fellow minister, Samuel Blair (1741-1799), who delivered "A Funeral Discourse Occasioned by the Death of Rev. John Blair Smith, D.D.," in remembrance of his friend and kinsman. Pastor Smith was buried in the Pine Street Church cemetery. John had married Elizabeth Nash of Templeton, Virginia, April 9, 1779, and they had six children including five sons and one daughter.
In 1795 the College of New Jersey honored him with the Doctor of Divinity. It appears that his only published work is The Enlargement of Christ's Kingdom, the Object of a Christian's Prayers and Exertions, A Discourse Delivered in the Dutch Church, in Albany, Before the Northern Missionary Society in the State of New York, at their Organization, Feb. 14, 1797, Schenectady, 1797, which used the words, "Thy kingdom come," from Matthew 6:10 for its Scripture text. Dr. Smith was also moderator of the General Assembly of the Presbyterian Church in 1798.
Barry Waugh
---
Notes—John Blair had another brother who was a minister, William Richmond Smith. To read about a yellow fever epidemic in Norfolk, Virginia, see the biography of George D. Armstrong, 1813-1899 on Presbyterians of the Past. The Third Presbyterian Church, which was known as the Pine Street Church in Smith's day is often called the Old Pine Street Church. 
Sources—William B. Sprague, editor, Annals of the American Pulpit; or Commemorative Notices of Distinguished American Clergymen, volume 3, published in New York by Robert Carter & Brothers, 1858; Andrew Van Vranken Raymond's Union University: Its History, Influence, Characteristics, and Equipment, vol. 1; Richard A. Harrison's, Princetonians: 1769-1775; A Manual for the Members of Briery Presbyterian Church, Virginia, compiled by James W. Douglas and published by order of the session, Richmond, 1828, as reprinted by Mrs. Robert Burett Oliver, Cape Girardeau, Missouri, 1907; Hughes Oliphant Gibbons, A History of Old Pine Street, Being the Record of an Hundred and Forty Years in the Life of a Colonial Church, Philadelphia, 1905; and Union College: A Record of the Commemoration, June Twenty-First to Twenty-Seventh, 1895, of the One Hundredth Anniversary of the Founding of Union College, Including a Sketch of its History, New York, 1897. Information on the yellow fever epidemics was located in Philadelphia: A 300 Year History edited by Russell F. Weigley, Nicholas B. Wainwright, and Edwin Wolf, II, New York and London, 1982, which is a nicely done resource for the city's more than three-hundred years of history.